Highway/Transit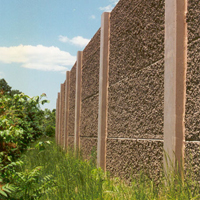 Slaw Precast is the premier manufacturer of precast concrete for demanding highway applications.
We are an approved manufacturer of InversetTM structures and other bridge products. We have particular strength when it comes to finishing, even matching existing historical stone structures (we are currently working on hand-painting stones on the PA Route 202 bridge to complement a nearby 200-year-old mill). One look at our architectural projects will assure any highway project manager of our skill.
We are a certified producer of precast solutions for the transportation authorities in Pennsylvania, New York, New Jersey, Virginia, Delaware, and Maryland. Our corporate roots are deep when it comes to highway and transit work, and we understand the necessity for accurate scheduling and the need to meet agreed-upon deadlines.